Although we are always sad to say goodbye to our wonderful volunteers – we do encourage them to share with us their experiences and feelings about the programme. We think it is important to share those feelings with you so when you are deciding whether to become an ORCA Volunteer or not you can browse through some of the things others had to say about the programme.
Our Volunteers…
Luisa Martins Pereira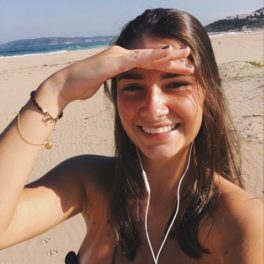 Philippines 
(March 2017)

"Orca Ocean Conservation project is a life changing experience! The people and the culture that I've got to know there are amazing and I can't put into words how much I'be grown by doing this.
My only regret is that I couldn't stay longer."
Max Seifert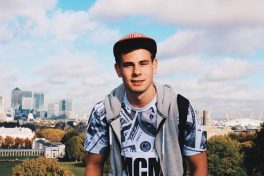 Berlin
(February 2017)
"Volunteering in plett
The time in Plettenberg bay was the best experience in my live. I worked there for 3 months and every day was perfect. It's been only 3 weeks now, since I'm back in Germany and I miss it so much. I learned so much about myself and different ways of live. If you go to orca you'll learn so much about the amazing animals in the water or the nature along the coast. The life in plett is filled with a lot of activities like surfing, fishing safaris etc. you'll enjoy every day and you're never boring.
The guys from orca are like a family and after a bit you get part of this family. They will always help you and they will always do everything for you to have a great time. In Addition, the people in plett are so friendly and open minded, that means it's very easy to get new friends and meet people.
Go to flashbacks on a Friday night and you'll always have a great night. In generell, plett has so much to offer and it's such a beautiful place. It's very hard to be in a bad mood. Minke and Michael will teach you a lot of cool stuff about maritime wildlife. I was so proud after this time because I felt like I did something useful.
Working with kids, do some research and help to make this place better was such a great experience. Finally I really recommend everyone to work for orca. It's gonna be the best time of your live. I'll definitive go back!!"
Simone Stadlbacher ( Austria )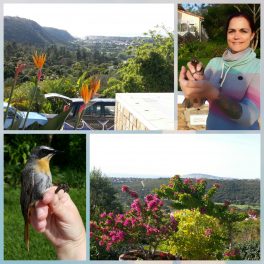 (Aged 39 )
October 2016
"I spent a month in South Africa with the Orca Foundation and Ocean Blue Adventures. It was an amazing experience and I met so many great people. Thank you to the whole team for making me feel so welcome and teaching me so much. I will definitely be back! :)"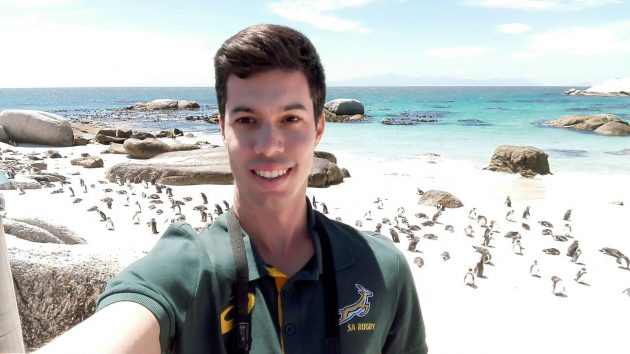 Adria Pacheco Fuentes
November 2016
It has been a great pleasure having shared with you this week. I can say it has been an unforgettable experience and even if it has been only one week it has served me to change my mind on important aspects of life.
It has been my first experience as volunteer and now I am sure I will repeat the experience if have the chance.
Let me give you a quick feedback on the main points:
1. Organization: very well organized, useful information available and quick email answer in case of doubt.
2. Accommodation: good house in a good neighbourhood, I felt as I was home and I have not missed a thing.
3. Expectations vs reality: some changes should be done in the project description, More emphasis should be put on the egg-cases project and it would be perfect to advise that the penguin and turtle rehab is quite rare, looking at the cover of the information paper you can have the idea that the main areas covered will be penguin & turtles rehab.together with school visits.
4. Overall: I am very happy with that experience and it has been great to have some free time during the afternoon to discover Plett, walk by the beach or surfing.
5. Things I have really enjoyed: there are some things that made the difference, the visit to both schools and Mark and Poly`s workshop are among them.
Thanks for everything, 
Let me know any extra feedback you need,
Adri"
Kelsey Hamblem (United States of America)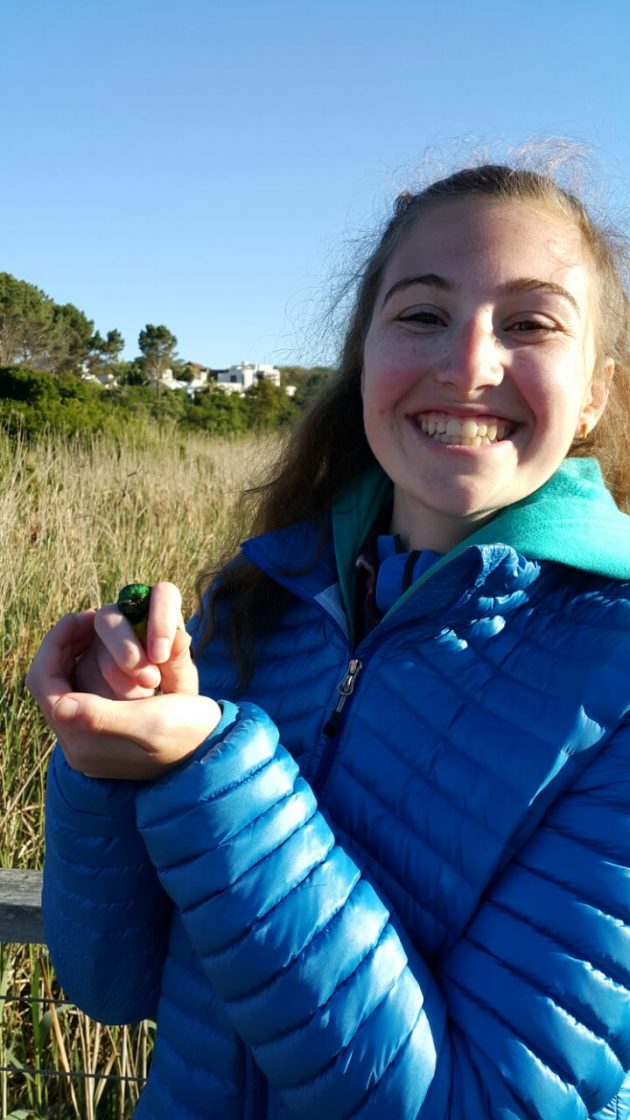 Jared,
I have been meaning to send you a thank you note since Kelsey returned. Your program was everything I had hoped fit would be for my daughter.  
At 18 she was young and had never traveled  on her own. But Orca Foundation provided Kelsey with all the support she needed while at the same time providing a space for her to gain confidence, independence and new skills.  
She was interested in majoring in marine biology and your program helped her see what a career in that field could look like.  She had a great time and really enjoyed the breadth of activities – although the whales were of course her favorite!  She also valued her weekends were you all helped them plan tours.  
I can't believe she went shark cage diving!  I would highly recommend this program to anyone.
In particular though I want to thank you for the time you spend answering my questions and helping to make Kelsey and I feel secure with all the arrangements. 
Best,
Jessica"
Claire Ggaudart-wifling (United Kingdom)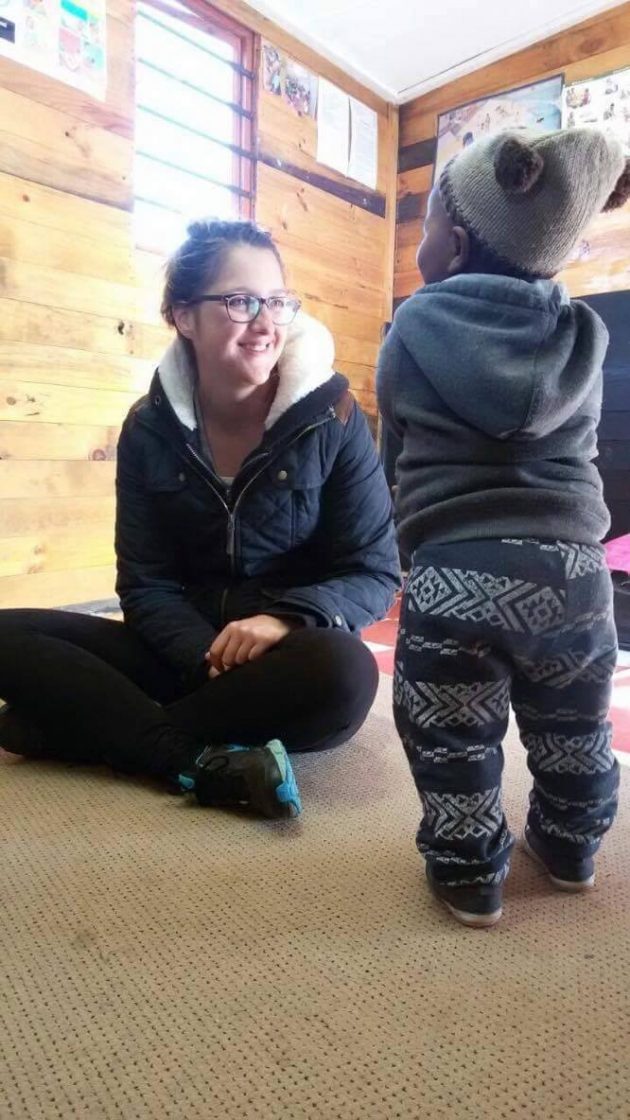 February 2016 – August 2016
"Firstly, I would like to say the biggest thank you to everyone involved with the ORCA Foundation and Ocean Blue Adventures for making the past six months some of the best of my life!
I've had the most amazing time here, and am so gutted to have left behind some of the most brilliant people I've ever met.
I originally came to the ORCA foundation to gain more knowledge and experience of marine conservation in particular, however, during the past half year I have learnt so much more through the huge variety of activities offered.
From bird ringing to helping at the local rehab centre, from visiting the township crèche to spending time on boats seeing all the beautiful marine wildlife Plettenberg Bay has to offer, there was never a dull moment during the programme.
No week was the same, and I have left South Africa with a desire to learn even more about conservation.I have completely fallen in love with Plettenberg Bay, and I know that I will be back soon – I'm really looking forward to taking part in the ORCA volunteer programme once again and coming back to one of the most amazing places I've ever visited."
Amy Haselow (Unite States of America) 
29 Years old
"I came to ORCA with both a fear and fascination with the ocean. I wanted to learn more. Within my 4 weeks at ORCA I learned and experienced so much. I saw my first great white shark within my first week, and countless in the weeks following. The great white was the reason I wanted to do ocean conservation so that was incredibly exciting. I loved spending my days learning about other species of sharks while walking the beach and going out on the boat to gain a new appreciation for other species. In my time with ORCA I also saw seals, Dolphins and whales.
I also participated in activities I didn't know about before like water surveying and bird ringing. Working with Minke and Michael was always fun. Minke brought so much enthusiasm to everything she did that you couldn't help but also get excited.
Outside of volunteering, Plettenberg Bay has so much to offer. Whether I spent my weekend hiking or bungee jumping there was always something to do or see.
ORCA is a great program for anyone who wants to be more involved in ocean conservation!"
Antoine Pain (France)
"First I would like to say thank you to everyone who worked at ocean blue over the last month. It was very nice to see and learn about marine animals! I really enjoyed spending time at Siyakula with the children, even if they always tried to take my shorts off. My "favorite" part was inputting egg case data because I am so fast on the keyboard writing English…
And finally, thank you to the girls in the house trying to teach me English even if I'm a bad student and just annoy them instead! "Work, work work!"thanks to Alice for improving this message by fixing my bad English" 
Alice Goodwin (United Kingdom)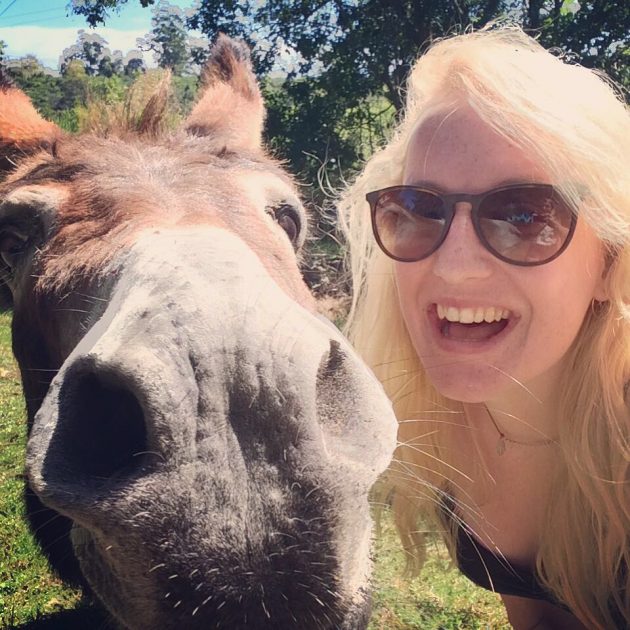 "Firstly I would like to say a massive thank you to everyone at Orca Foundation and Ocean Blue for making my time there so memorable! 
I have experienced so much over the last three months and learnt a lot along the way. I joined the project to learn more about marine conservation, but with the variety of activities it ended up being so much more than that. I loved everything we did, from going out on the boat with Ocean Blue to bird ringing with Minke. One of my favourite things was visiting Siyakula preschool, those kids always managed to put a smile on my face!
I cannot believe how quickly the three months I had with Orca went! I will never forget the experience I had and the people I met along the way. I hope to be back soon and maybe next time see some whales!"
Joyce Roels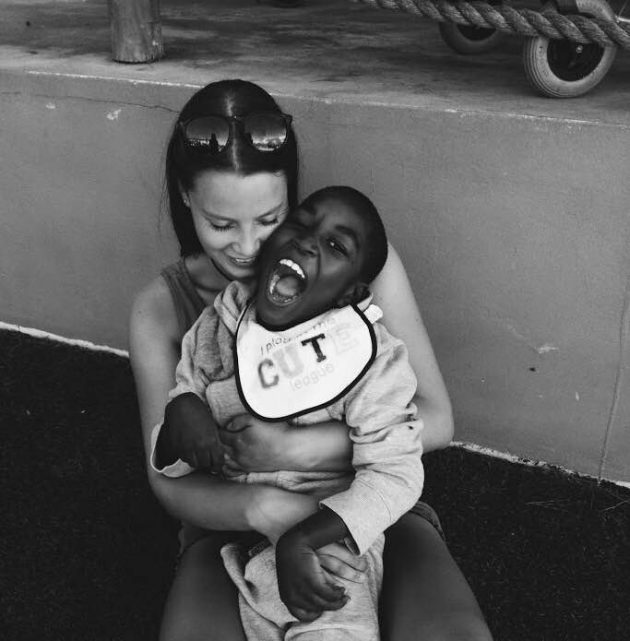 "Firstly I would like to say thank you to everyone at the Orca house. Without all those people it wouldn't have been the same. My internship in South – Africa was definitely the best experience in my life so far.
All the nice people, the spirit and the hospitality is something I'll always remember. Die Sterreweg gave me the opportunity to grow as an occupational therapist and to learn a lot of new different things. I have experienced so much in the time I was there.
I really loved everything; the school, the Orca foundation, the people at the house and the friends I made. I will never forget the awesome people I met there and I hope to see them again!
A massive thank you to the Orca foundation – especially Jared – and my high school for giving me this opportunity. I hope to be back as soon as possible! I definitely had the best time of my life. "
Charlene Damp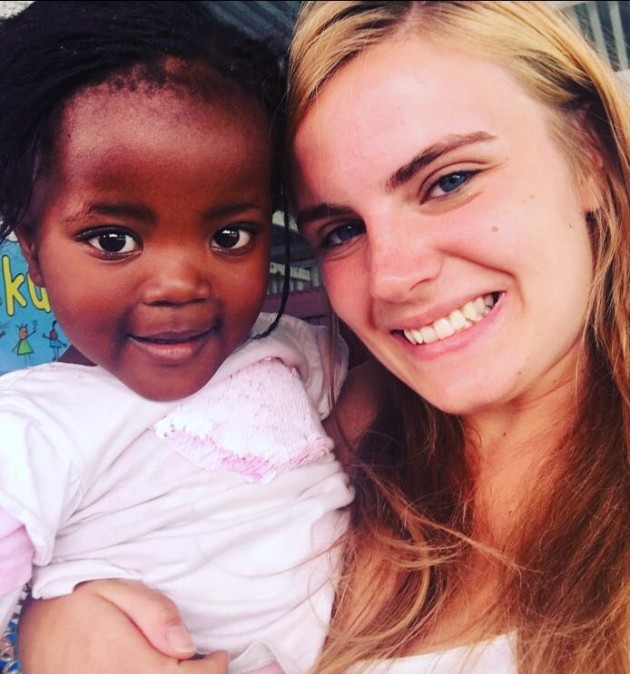 "I can't believe it's been 2 months already.. I would like to give a big thank you to everyone at the Orca foundation! I got to experience everything I hoped for and more. I loved how diverse this project was and had great fun engaging in all the various activities the orca program offers, from ocean conservation to working in the community and with animals.
I definitely had one of the best times in my life and got to meet amazing people along the way. Hopefully I will be back some day!"
Tessa Gibson (United Kingdom)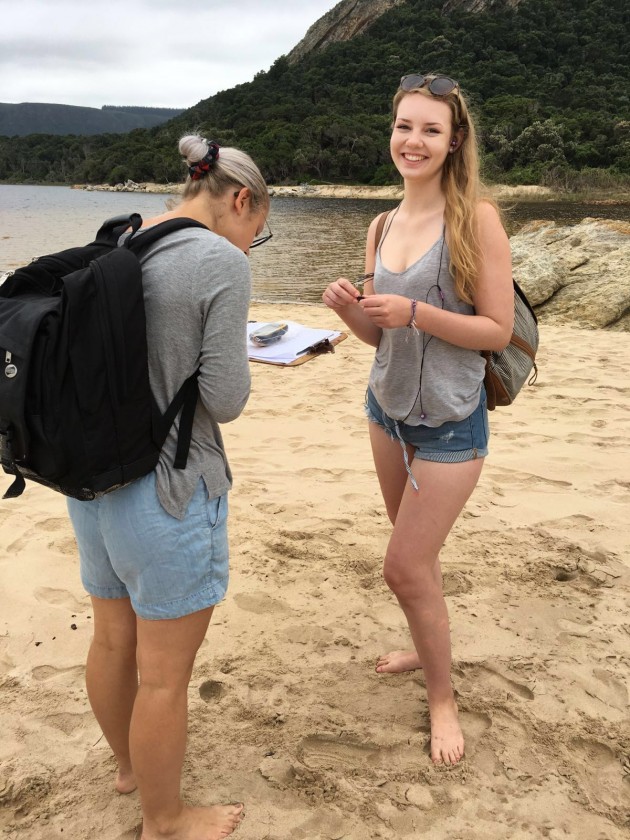 "I have had the best time of my life with the ORCA Foundation, I wish I could have stayed longer! I have learnt so much during the project and I got to experience things I've never done before like seeing dolphins and helping out at a school in the township. Plettenberg Bay is a beautiful place and the people I've met along the way have been amazing. Thank you to everyone at the ORCA Foundation, I've loved every second of it!"
Rebecca Knopf  (Germany)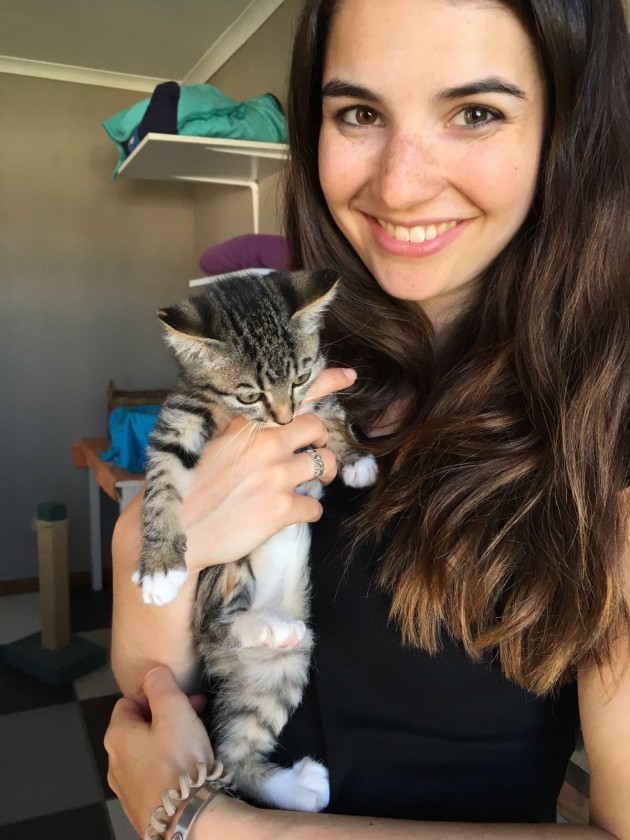 "The best thing about volunteering for the ORCA Foundation was joining all those totally different activities and seeing so many aspects of the Plettenberg Marine Wildlife. I learned so much about environment conservation and all those beautiful animals in those three weeks. I wish I would have had the time to stay longer than that! Plett and the "ORCA-family" will always stay in my heart!"
Rachel Izzo (USA)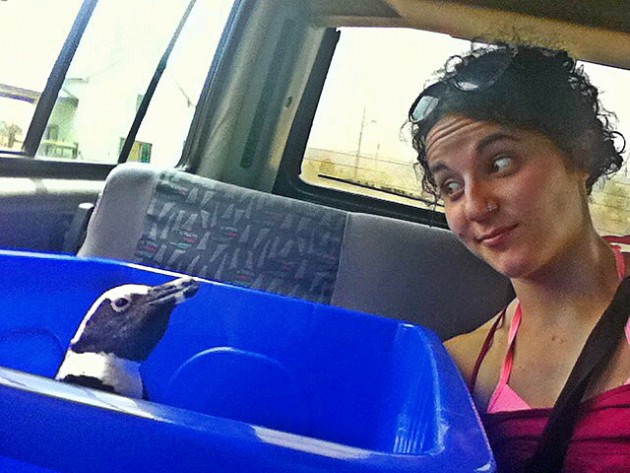 Aged 26
January 2016
"I decided on a whim to come to South Africa right after I graduated nursing school this December. Coming to the ORCA foundation was one of the best decisions I have ever made! I was immediately welcomed with open arms in a house with amazing people from all around the world, and my time here has created some of the best memories I've ever made.
The opportunities I've had as a volunteer have been total dreams come true. getting to do work on the Ocean Blue dolphin boats and spend multiple hours amongst dolphins was truly breathtaking, and the opportunities in and around Plett that I've had have been some of the most incredible moments of my life. I can't believe a month has gone by already — I don't want to leave, and now Plett/ORCA feels like my home away from home! But, i will be back someday!"
Fabienne Leuthhard 
January 2016
"The last two weeks were probably one of the bests of my life! I really enjoyed myself to the fullest here ☺ I'm so glad I got this opportunity volunteering with the orca foundation. Ending this journey with whale watching and being surrounded by almost 100 common dolphins was beyond mind blowing:D thanks to everyone who made this possible and was part of my journey. I'm gonna miss u!♥"
Marcos Miranda ( USA) 
January 2016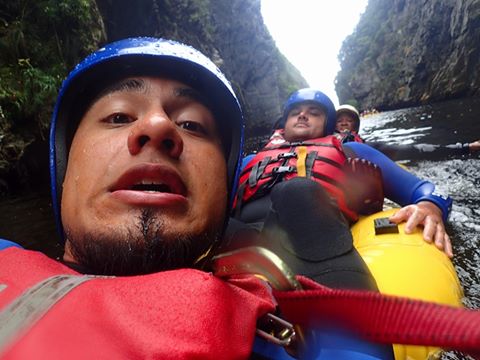 "I had no idea what I was getting myself involved with when volunteering with the ORCA foundation. It turned out to be one of the best decisions of my life. The group of volunteers you will meet are from all over the world and are super eager to get to know one another and share their different life experiences. I was so fortunate to meet such amazing people in the ORCA foundation including those who work at Ocean Blue. It was certainly an eye opening experience that managed to teach me a lot. I cannot wait to volunteer for ORCA again in the future and I would highly recommend to anyone who is looking to volunteer in South Africa in marine related fields. "
Hannah Kennington (United Kingdon)
June 2015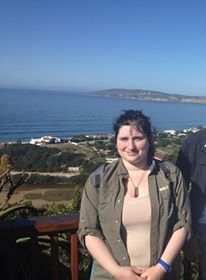 "I had an amazing six weeks with ORCA, I learned so much about the community and met lots of amazing people.
I'd have to say the people I met really made the trip worth it, the fantastic guides and skippers at Ocean Blue taught me so much about the ocean and the animals we saw (which were a lot!) and I couldn't speak more highly of all the staff there, they felt like family while I was there and I can't wait to go back in two years when I've saved up again.
Jared and Michael made sure we had lots of fun during my stay, and were great throughout taking us to lots of places and immersing us in the local experience as well as conservation activities.
I'm glad I chose South Africa to volunteer in as it's a beautiful place and ORCA is a great organization to be a part of…teaching the kids at the creche was a highlight for me and I'm glad I got to go so many times during my stay. So thanks to all the people who made me feel at home! Hannah"
Bart Lommers (Belguim)
Age 38
"First of all I want to thank you for having me in your team. I really enjoyed the boat trips, seeing so many whales, dolphins, sharks, seals and birds was overwhelming.
The weekly trips to the school 'Siyakula' were so fulfilling, I thoroughly enjoyed teaching, (even with my bad English!), and the gratitude of the children was very clear and felt amazing!! Also the tree planting, bird ringing, and land surveys were very nice – I'm so glad I was able to help the Orca foundation in such varied ways.
This was an enriching life-experience. Hope to return soon!"
Shelby Joseph (USA, Texas)
May 2015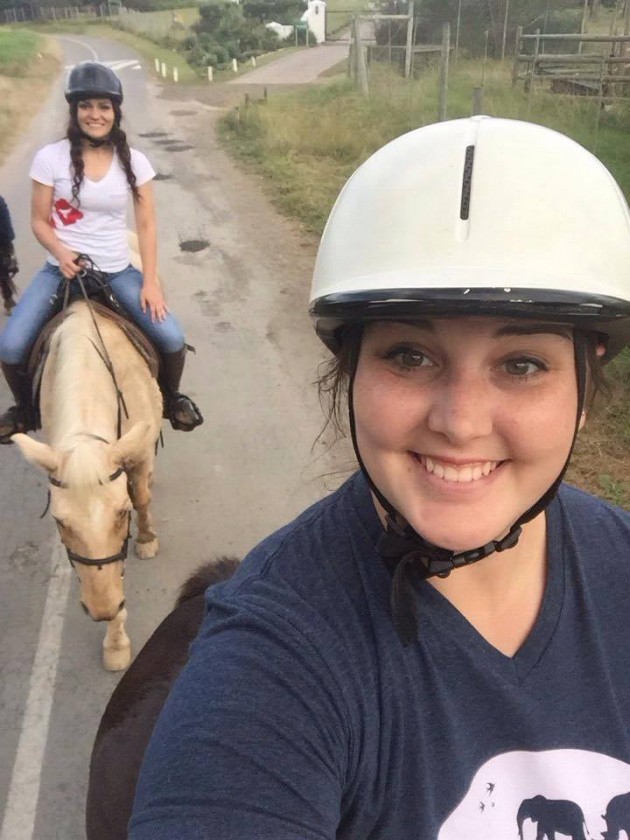 "I came to volunteer for ORCA to expand my horizons and get animal experience as I am hoping to have a career with wildlife. Little did I know it would be SO much more.
ORCA exposed me to research, new professions in conservation, to townships, and the most beautiful beaches on this earth.
But most importantly ORCA introduced me to amazing people who whole-heartedly love their jobs: Jared with ORCA was laughing through every adventure, Chanel with Tenikwa had such a passion for the animals she works with, and Wesley with Sabrina Love Foundation never stopped smiling when we visited schools. (Mark with Nature Valley Trust, Michael with ORCA, Minke-thank you for allowing us to ring birds with you!, and Tony are some of the other inspiring people I am so happy I got to meet.)
This experience has given me opportunities I couldn't get anywhere else; when was the last time you got to dissect an otter who had stranded or assist in Brydes whale research? My goals have been altered- i want a job I can enjoy every single day like all the hilarious, dedicated people I am so lucky to have met.
My inner strength was tested as we hiked and hiked and hiked, but the views were worth the millions of steps and scaling of rocks! I had to stop and remind myself multiple times to take it all in because I was really in South Africa- it was really happening.
Now that I have left (it's only been a few days) I am determined to go back! All it would have taken for me to stay was a place to live- 2 weeks was not enough time to take it all in .
There are so many volunteering opportunities in the area, but I am so glad I was able to be stationed with ORCA in Plettenberg Bay because I had access to so many wonderful cities on the garden route.
I have so many unforgettable memories from this trip, one of them being load shedding.
I had never even heard of this term before my trip, but by the end I found it quite peaceful. A perfect break in the day to journal or play phase 10 with my fellow Aggies.
Seeing the pod of dolphins, getting up close and personal with Cheetahs, and helping out at the crèche are just a few more of those unforgettable memories. I loved the two days I got to hang out with the kids at Siyakula. Seeing the bright smiles of everyone in the township gave me such a warm feeling.
Thank you ORCA and Ocean Blue for giving me experiences of a lifetime and pointing me towards an amazing career! I love you all and hope to see you again one day- maybe for a vacation or a big move from the USA!"
Samantha Jansen (USA, Texas)
May 2015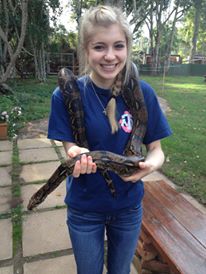 "I cannot begin to express my gratitude to Ocean Blue and the ORCA Foundation for this amazing experience!!!
Every single thought and expectation I had about this trip was surpassed immensely!
There was never a point where I did not learn something new. From the boat trips, learning all about the local marine life to completing an otter dissection, there was never a dull moment!
I will never forget the hikes we did, most definitely the most beautiful yet scariest thing I have ever done! It wasn't just the experiences that made this trip amazing but also the sense of community that the ORCA foundation extended and the friendships that were made!
Leaving Plett, I truly felt apart of something bigger than myself.
I was warmly welcomed into this brand new family, something most cannot say after leaving a volunteer experience. I not only grew educationally, but personally as well!!
I wouldn't trade any part of this trip for the world!
Thank you ORCA foundation for showing me all these opportunities that exist to not only help save animals, but also to improve the lives of others around me!
Love Samantha"
Courtney Markley (USA, Texas)
May 2015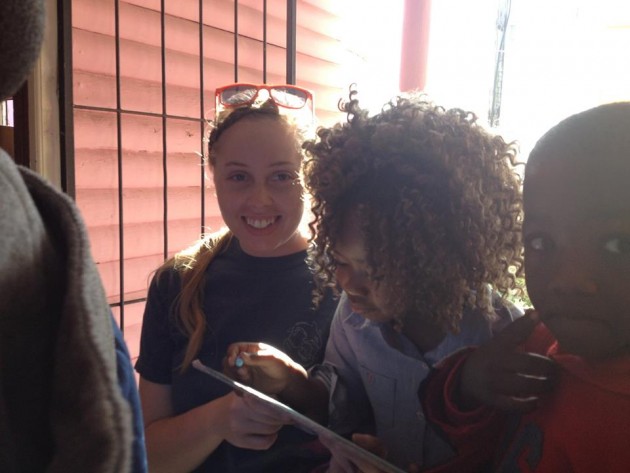 "Volunteering with ORCA was a one of a kind, eye-opening experience to the natural world that I never expected to see.
There is no better way to experience Africa than working side-by-side with Jared, Michael, Wesley, and the rest of the team at Ocean Blue.
Seeing all the research and projects going on there was very inspiring!
I arrived in Plett expecting to learn all about the marine life there, but left with so much more about people, land animals, and most surprisingly myself. Two weeks was not enough! I really hope to get a chance at round 2!"
John Mitchell (USA, Texas)
May 2015
"When I first signed up for my trip to South Africa through ORCA, I just assumed that I would be working every day, just doing the jobs that the regulars didn't want to do.
I never would have imagined that I would have had as much fun and learned as much as I did on this trip. I met so many amazing people and grew closer to my group that had traveled there with me. I had an amazing time hiking up and down the coast of Plettenberg Bay and seeing all the different species of wildlife.
I met a lot of amazing people that were just so passionate about their jobs such as Lisa, Chanel and Jared. They absolutely loved what they did and their enthusiasm was contagious.
I loved getting to tag team with Jared and Chanel on the otter dissection, and half the fun was seeing that they were just as excited as we were. It was awesome getting to work with all the kids at the Creche and seeing how happy they were to meet all of us.
I can't wait to hopefully get my chance to go back and do it all again!"
Patricia Rose Farmer (USA, Texas)
May 2015
"My first time out of the United States was to Plettenberg Bay, South Africa to volunteer with the ORCA Foundation for two weeks. I could not have asked for a better experience!
ORCA is such a rounded organization. I thought I was going there to learn about marine life, but I learned so much more. I learned how to enjoy life and how important it is to make the community a better place. Seeing the townships and meeting the people there was a real eye opener. Playing with and teaching the children there is something I thought I would never like, but it ended up being one of my favorite parts of my trip. The hikes were absolutely stunning and showed me how beautiful of a place it was. Even more beautiful were the people I got to be with and work with. Their passion about marine life, ecosystems, and their community is absolutely amazing. ORCA showed me that it's all about giving what you can, that anything helps, and even one person can make a difference.
I went to South Africa to meet strangers, and I left there saying goodbye to family. I cannot show enough gratitude to the people I met, nor express how much I loved being there.
Thank you Jared, Wesley, Michael, Tony, and all the other amazing people I met on my journey of discovering this beautiful world.
I will come see y'all again… it's a promise! "
Maggy Schweich-Bartole (Luxembourg)
Age: 48
May 2015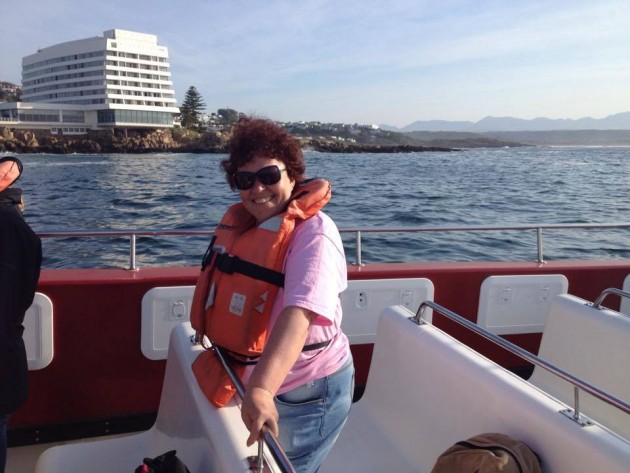 "I had a dream, that's how my volunteering time started.
I wanted to help somewhere for free. As my interest in whales and dolphins was quite high, I did find this job over a fantastic agent in Germany.
 Coming here, my expectations were high, but to be honest, they ended up by being not high enough.
 At the beginning, I was a bit disappointed that I was the only volunteer, but I did find out that it was the best that could happen. I got all attention from Michael and Jared, so that I got much more information on all research and conservation work than elsewise.
 On my first trip out with the boat, I did see only the seals, but it was completely new for me and I was very pleased.
On my second trip, I saw Humpback dolphins and my first Bryde's whale.
The experience to be on a research boat, to see and hear about the work they do, was very impressive to me, especially how much has to be done before you have all the information  you need. I was very lucky to see a Bryde's whale with her calf, which is very rare.
 My first trip to the crèche in the township, I will never ever forget in my life, so as the following one's. First I was quite afraid not to manage this, but Michael did help me to feel very comfortable. To give the children a bit of attention, makes them just happy! They are so cute .
I was told about many things to do on the weekends, so I ended up in Monkeyland, Jukani, by the Saturday market twice, one day in Knysna were I passed an afternoon in a South African home and met lovely people.
The Last Weekend I was at Dennis Bird-show. Before and after the show, I got lots of information about his work.
Catching mini-shrimps for the seahorses was a lot of fun.
 Very exciting was my half Robberg hike, wonderful views and lots of birds.
 Very exciting and interesting for me was the Bird-ringing, how to build up nets, to take the birds out of the nets, measurements……
 I was not interested at all in snakes, but the visit to Lawnwood Sanctury showed me that I was wrong.
We were lucky to have a very good guide, who explained in an interesting way.
The Same is true for the guide in Tenikwa were we had to clean the rocks in the penguin pool area afterword's, very hard Job .
Almost forgotten: the turtles Tortuga and Jamina. The feeding and measuring was fun, I enjoyed both a lot.
For my whole stay, I really enjoyed being involved in so many different things, to see much more than a tourist and to get a fantastic background in conservation of the marine world.
I am quite sure that people at home will hate me , because I will not stop to explain and teach them all I learned here. I am completely flashed and impressed by the enthusiasm of the Orca people.
 I will come back for sure.
Thank you so much to the whole Team, Orca and Ocean Blue, especially to you Jared and to Michael!
Big thanks to Tilly in the Orca house, to Minke inviting me to her Braai and all the rest…, Charlie, Tony, and all people I met during my amazing stay."
Zoe Morris (United Kingdom)
Age: 22
April 2015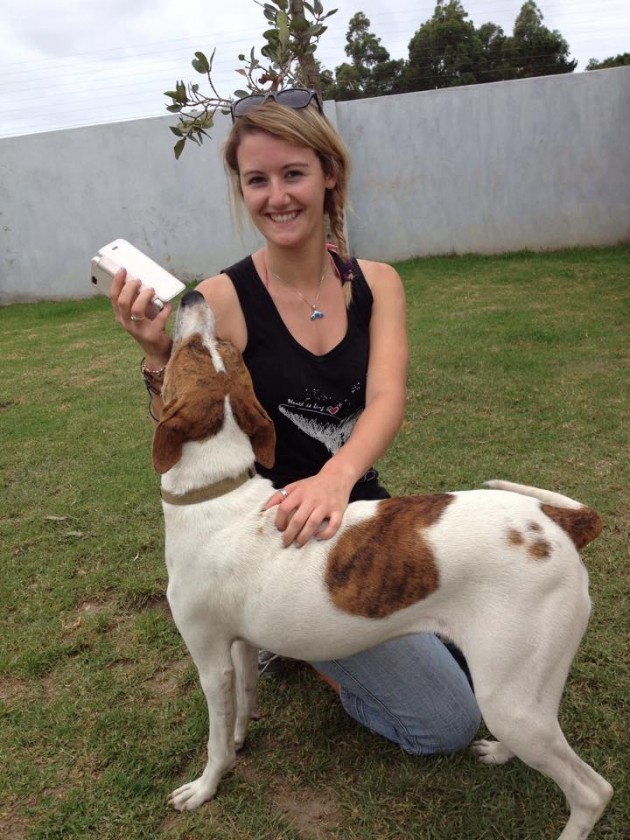 "The best 6 weeks of my life so far were spent in the absolutely beautiful continent of South Africa, volunteering for one of the best organisations I have come across. The amount I learnt whilst there was incredible and I felt like everything I wanted to do and learn was catered for. Jared (volunteer coordinator) went above and beyond his duties to ensure volunteers had the best time and he does a really good job at making you feel welcomed and a big part of the team when there. The Ocean Blue staff also taught me so much and I had such a laugh with. I am now hoping to progress onto something bigger with the experience they have given me. People need to know that this organisation is not routine! It offers wide variety of getting involved with the community as much as going out on boats in search of marine species and you learn a lot if you are willing to. Thankfully I took every bit of knowledge I could get and also experience! Every single day has variety which is one of the best parts about it! You never know when you will be pulled off to save an animal or something. After my time with ORCA I walked away feeling achievement, happiness and in awe of South Africa and the amazing feel it has to offer. I am proud to have lived there for 6 weeks and there is no doubt I will one day return to have a bit more of a laugh with the ORCA team! I had a truly amazing experience of which I will always treasure the memories that were made! A massive thank you to the ORCA Foundation for the best experience of my life! I will never for get it!! Thank you for all the people that made it what it was, volunteers and staff! I was in my complete element and did not stop smiling the entire time! Lekker!."
Robin Fisher (United Kingdom)
Age: 19
April 2015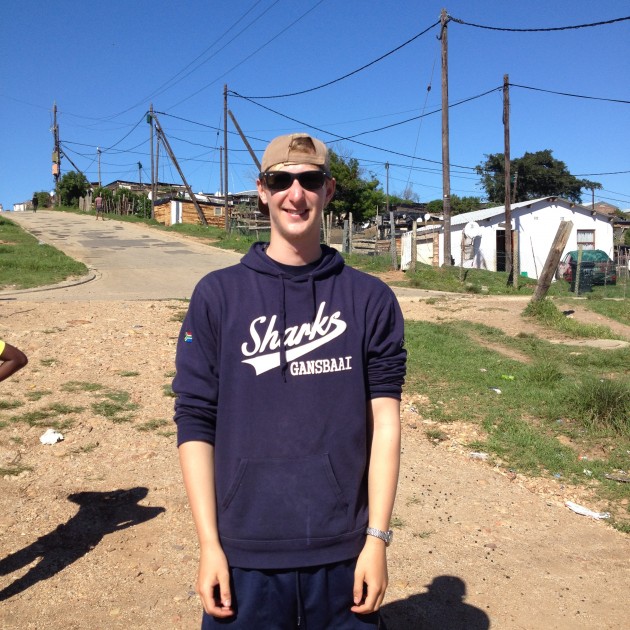 "The ORCA volunteer programme was an excellent, well-rounded and versatile experience. I loved how every day was different, a new adventure. One day you would be seeing Dolphins, the next helping to bandage a blue crane or even dissecting a dolphin. All the staff were very friendly and helpful, especially Michael and Jared. It is truly a once in a lifetime experience."
Dr David Higgens (United Kingdom)
March 2015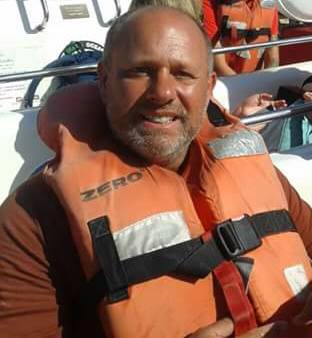 "I drive through the night from Cape Town and sleep in the car by the beach at Plettenberg Bay. The next morning I find the ORCA Foundation offices to start my week volunteering with this remarkable organisation dedicated to marine conservation.
My first day we head out to sea. The introduction is fantastic. Threatened humpback dolphins swim in the surf, their kingly backs breaking the surface unlike any dolphin I've seen. Then our guide spots a frenzy of birds, terns, gulls, cape cormorants and cape gannets that plunge dive into the sea like avian harpoons. Within the frenzy at least a hundred common dolphins break the surface again and again. Their streamlined shapes and white go-faster stripes seem apt as they maintain pace with the twin 250 horse power boat.
We follow them for 15 minutes, tourists snapping cameras, volunteers recording GPS positions and making notes. The dolphins right next to us, if we stepped from the boat I'm sure we wouldn't have hit the sea for the dolphins.
As the dolphin pod heads out of the bay and into open waters we move to the cape fur seal colony. Thousands of these creatures turn the air thick with ammonia. They porpoise along, congregate in groups, toy-like pups play in the surf. And great white sharks patrol the area, waiting for errors to turn an advantage into an unforgiving attack. They work the point of the Robberg Marine Protected Area, one of the world's first fishing no-take zones where the spill-over effect provides excess fish for harvesting outside of the reserve. But on murkier days they patrol along the inside of Robberg.
Then we move to the far side of the bay, to where heavy swells create breaking rollers against the beach. Soon we get to witness over twenty bottlenose dolphins swim amongst the breakers. Some leap out of the waves, more cameras snap to capture the moment.
When the boat trip is over we head full pelt back onto the beach at Plettenberg. Within a few metres of the shore the engines are switched off and we thud onto the sand.
The rest of the week doesn't disappoint. Our duties are diverse. Jared Harding, who manages the volunteer programme, has put together a fascinating week. We spend time in the lagoons catching tiny green shrimp to feed the seahorse at the aquarium, clean the tanks, patrol the beaches looking for injured African penguins that are known to wash up here.
But along with the boat trips it is two activities that stand out. We are up at 5am to set off to join a group of bird ringers. They erect a long line of mist nets down a track that breaks up two stretches of the flower-rich Fynbos, one of the global biodiversity hotspots first identified by Professor Norman Myers.
As the light rises we watch white eyes, thrushes, flycatchers and sunbirds become trapped and then ringed by Dr Mark Brown, a world expert on bird ecology. Mark offers us an excellent commentary to the morning and tells us about his groups research that shows that birds may be pre-adapted to cope with a changing climate. Though he does concede that being pre-adapted doesn't help much if their habitat and food sources are severely impacted.
The other highlight is a visit to Siyakula Pre-School in the Qolweni Township. While none of us have a background in education we attempt to teach the children English. I don't know how successful we are but the warmth shown to us by the teachers and children provides a taste of hospitality. This is a place where resources are scarce and people live in shacks that wouldn't look out of place adorning an English allotment.
Earlier in the week we visited one home where 8 people shared a small bedroom. It was a humbling day that made a lasting impression.
Jared goes out of his way to make the volunteers gain a valuable experience. Even on his days off he takes us to three animal sanctuaries where rescued birds, primates and predators are offered refuge, often from abusive former lives.
The week passes too quick and when I depart, again to drive through the night, I feel a sense of loss but also glad to have supported this wonderful Foundation if only for a week."
Will Abotson (United Kingdom)
Age: 17
March 2015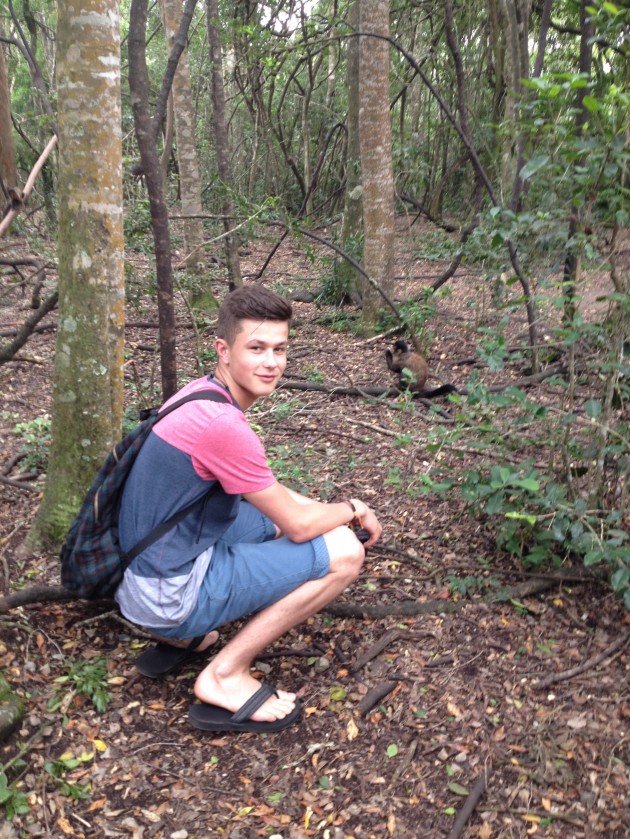 "The time I had at Orca was truly amazing, I gained many new experiences and memories whilst being there. The volunteers I met at the Orca volunteer house were all very kind and friendly. The staff at Ocean blue are some of best people you could come around, they make you feel very welcome from the minute they meet you. However my gratitude goes out to Jared who does everything little thing he can to make sure you have a great time whilst volunteering for O.R.C.A . Therefore I thank you and everyone else for letting me be apart of this great experience which I highly recommend others to do.
Thank you very much "
Petros Koutsandreou (Austria)
February 2015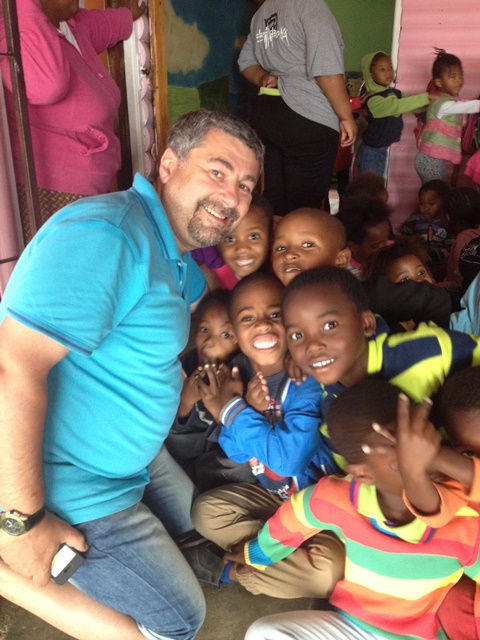 "We would like to say farewell to Petros who spent the last two weeks with us.. During his flight to Cape Town this morning, he was kind enough to write a few words for us….
"And so I am now flying back home. Two weeks have passed so fast. I was asked, are you happy to go back home? What a question, of course I'm happy , was the fast reply! What I didn't say though was that I feel sad too. Time passes so fast sometimes, And only memories remain.
Memories of great moments spent with wonderful people. In the beginning I felt a little disappointed and lonely it is true..
But soon enough I was taken aback by the beautiful nature, the magnificent life of the ocean, the incredible children, the wonderful people, and the feelings that left me breathless.
Deep inner happiness to make those children smile, wisdom for all the things I've learned about nature and determination to spread all this knowledge to as many people possible so I can also add a little stone to the mosaic of preservation of our wonderful and so sensitive planet.
If I would suggest this program to others or do it again or something similar? You betcha!!.."
Jennie Goodell (New York)
Age: 19
February  2015                                                                               
"Working for The ORCA Foundation was one of the best volunteer experiences I have ever had. Plettenberg Bay is home to such diverse nature, wildlife, and culture that any volunteer will leave more than satisfied. What I was able to explore, learn and experience in just two weeks with ORCA was more than I could've ever expected.."
Jeannine Blaser  (Switzerland)
Age: 20
February 2015                                                                                             
"The decision to come to Plettenberg Bay as a volunteer for ORCA Foundation was one of the best decisions I've ever made. I had such a good time here and enjoyed every minute. The people were great and I really felt at home. To be a volunteer for ORCA Foundation was a pleasure. I could learn so much about many different aspects of conservation and every day was special and interesting. I was really impressed how multifacedes ORCA Foundation is. It's not only going on a Boattrip, no it's so much more. It's a great thing and I'm happy that I had the chance to be a part although  it was  for a short time.."
Abbie and Adam Susans  (UK
"My two weeks at the ORCA Foundation offered us an experience of conservation in a variety of ways.

We learnt how to catch prawns and shrimp, carried out a river health assessment and got involved in projects to help the disadvantaged communities.
We were also educated through talks with specialist scientists, given presentations on conservation issues and monitored sealife, allowing us to see some amazing whales, seals and dolphins.
We spent an enjoyable two weeks with the ORCA Foundation and hope we can utilize those skills for future conservation."
Bill and Christa Hackney (U.K)

October 2014
"Thanks for all your time and effort with us. We had a great time as volunteers with you.

We really enjoyed our activities with you including whale, dolphin and seal watching; checking the health of local rivers; beach cleaning; tree planting; a long walk around the Robberg peninsula; experiencing the research vessel trip listening to whales, ( their calls travel up to 10 kilometres, unbelievable); cleaning the boats; the time with school kids; the Whale Show by Lunchbox Theatre and more.

I would encourage all volunteers to get fully involved; even with the menial tasks. The more you put in the more you get out of it.

A great experience. Loved it. Thanks Jared and Dan

Bill & Christa"
Hannah Wolstenholme (U.K)
Age: 21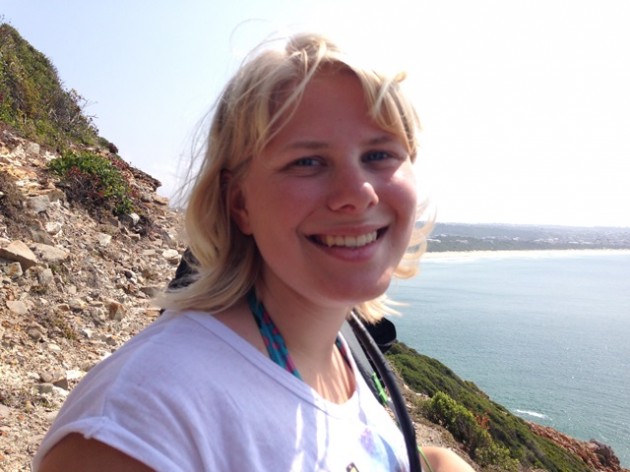 September 2014
"I have been volunteering with ORCA for 4 weeks – if only it were longer! I have loved my time here so much and when people ask me what my favourite part was I can't answer them there are too many great memories and activities to choose from. During my time here I have also made some lifelong friends and I hope to be back in the near future."
Alex Sullivan (United Kingdom)
Age: 19
August 2014
"I would just like to thank all of then ORCA staff for making my time in Plett so amazing. During my four weeks there I could never have imagined having so much fun. All of the activities were really good and I have learnt so much. I wish everyone there the best and hope to be back at some stage in the future! Thanks again."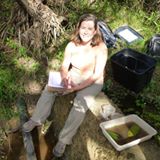 Aislinn Pilia ( United Kindom)
August 2014
"I had a fantastic four weeks with ORCA. If you like the Sea and water in general this is for you, you will get wet every day one way or another! I was lucky enough to have some amazing Whale and Dolphin sightings while taking data on the boat. You will be out and about hiking/cleaning up the gorgeous beaches, kayaking, snorkeling and generally kept busy throughout! I stayed for the four weeks and took the Ocean Blue Marine Guide course and passed my theory, had I had another week I probably would have gone for my practical, it's worth doing as you will end up learning so much more about the local history, ecology and biology of the marine mammals. Plett is surrounded by some amazing coastline and stunning scenery, I hope to be back in South Africa soon and I may well have to pop back to see the ORCA folks and finish off that exam! "
Thorsten Westhoff (Netherlands)
August 2014
"After a great night in Cape town, I arrived at the Orca House. They gave me a warm welcome and explained how everything works in the Orca House. It was a great house, with nice bedrooms, bathrooms and a nice living room/kitchen. After a good nights sleep, I went with the other volunteers to Ocean Blue. At Ocean Blue they also gave me a warm welcome and explained what they do. During the following three weeks we did a lot of different activities with the Orca Foundation and various tours with Ocean Blue. The activities with the Orca Foundation involved teaching children at a Pre-school (a lot of fun), beach clean ups, hiking (amazing views), kayaking (great feeling), snorkelling, checking the health of rivers in the area, planting trees and even more. All this together gave me a experience of a life time. It was great to be there and to be part of this great organisation. I want to thank the people making my three weeks in South Africa and Plettenburg Bay unforgettable. And especially the people of the Orca Foundation, they put a lot of  effort into the volunteers to ensure that we all have a great time!! Thank you all!!"
Turoe Holder (UK)
July 2014
"My favorite part about Orca was going on the whale watching boats. An improvement could be made by buying a thicker duvet as the house was freezing at night. I found out about it through the internet. The leaders were very knowledgeable and shared their expertise in a well-managed fashion."
July 2014
"I heard about the orca foundation volunteering program through WorkingAbroad.co.uk. I thought that the leaders were well informed, had a great knowledge and were able to answer any questions we had. It was also great to have leaders who specialized in different aspects who could go into more than enough detail on every topic especially as I am studying a totally unrelated course. I really enjoyed the hikes and the boat trips which gave us a chance to see the area and wildlife first hand. I had so much fun and I would certainly recommend the program to a friend even if they were not studying any animal related course."
June 2014
"I was able to volunteer for two weeks this summer with the Orca Foundation. While I was volunteering I was able to go out on boats and help record GPS locations if we found any whales or sharks.
I had never seen a whale in the open ocean before volunteering here. To see the whales swimming in the wide open ocean was amazing.
Part of the program also involved hikes and beach clean-ups. On these hikes we learned about the geology, plants, and animals that were in the region. Outdoor activities are my favorite things to do and to be outside and learning was incredible.
It was also nice to be able to help with these projects because I felt like I was giving back. I loved the earth and conservation efforts before I came to South Africa, but getting to help with these projects can really help one feel like they are making a difference.
The projects also helped me rejuvenate my energy to come back to the states and finish pursuing my goals in life.
Besides all of the educational opportunities, I met people from all over the world in this one little town in South Africa. Meeting all these different people allows one to open their mind and to see a different way of looking at things.
Although I did not get to spend much time with these new people I feel that I have made new friends that I hope to run into again in the future. Meeting people is just as important a part of traveling for me as all the learning is. It is so refreshing to know that there are people who will open their hearts to help and get to know people who are complete strangers to them.
Leaving with these at first complete strangers as new friends is even more rewarding.
Making friends abroad forms a special kind of bond between people and although we may not see each other for long time seeing pictures of them will bring back so many happy memories.
Traveling was something I dreamed of ever since I can remember. I also love learning and love to put the two together very much.
Africa has been on my bucket list to travel to for a long time and I decided I wanted to make it happen, and I am so glad that I did. I would not trade these memories or experiences for anything. Maybe someday I can return and learn and see even more of what the country has to offer.
Thanks so much Orca Foundation for helping me make these memories."
February 2013
"The people, the laughs and the experiences are things I will cherish and keep for years to come, not to mention the things I have learnt both about myself, and this incredible country."
"I spent 3 months volunteering for ORCA Foundation and I can honestly say it was the best 3 months of my life! I enjoyed every moment of my time there and really did not want to leave. All of the staff members at both ORCA and Ocean Blue Adventures are lovely and so easy to get along with. I really felt like I was welcome and settled in quickly. There are so many different jobs that need doing, which is great because I gained experience in a variety of tasks and you never get bored doing just one thing all the time. I would love to return to Plettenberg Bay, it really is a gorgeous part of the world! Thank you to everybody who made my time at ORCA Foundation so memorable!"
Ella Garrud (24, UK)
"Volunteering with ORCA has got to be one of the best things I have done in my life so far. And I'm not exaggerating. Plettenberg Bay and the surrounding area is truly spectacular, definitely one of the most beautiful places I have ever been. I volunteered for 8 weeks and ended up staying in Plett even longer as I didn't want to leave! The experiences I had and the friends I made were amazing. It's very hard to think of the 'best bits' as it was all so amazing. Some stand out moments though were definitely seeing my very first dolphins (bottlenose on my first trip out on the water), my first whale sighting and the first time I saw common dolphins. At this point I actually cried I was so happy. Other highlights were learning how to dive, bungee jumping, skydiving, and meeting Oscar the amputee baby loggerhead turtle. And I mustn't forget to mention going to pre-school every Thursday and helping to teach the kids there – a very rewarding experience!"
Simon Patrellis (37, South Africa)
"I want to say thank you for all your efforts & your enthusiasm, it was much appreciated."
The Kathol Family:
Neil Kathol (Canada)
"We will not soon forget all the people and the great experiences in and out of 16 plato street" (ORCA House address)
Sonja (13, Canada)
"This week was an amazing experience for me, and I loved every second of it. Thanks for all your knowledge and experience, and for teaching us so many things. I will remember this amazing week in Plett with you guys forever."
Katja (16, Canada)
"What an amazing week we had! Thank you for greeting us with open arms and making us feel so welcome. We have learned ad experienced so much and have loved our time spent in the beautiful Plettenberg Bay."
Nyla (11, Canada)
"Thank you so much for the awesome week. I learned so much and had a lot of fun. This is an experience I will never forget! Thank you!"
Iris (48, Canada)
"Tilly, thousand of thanks! Not having to cook do the laundry made this week a holiday for me! "
Phillip du Preez (20, South Africa)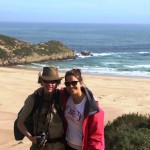 "My time with ORCA was four weeks well spent. It clearly helped me decide on my future and every activity seemed better than the previous one. I will really miss the hikes and whale watching. I truly enjoyed every second."
Derek Aoki (25, Los Angeles)
"I have nothing but good things say about the ORCA Foundation and all those involved in this organization.  I've participated in other "volunteer" projects in different parts of the world, and this was my favorite one because of the projects that were on the program and the coordinators that led them were extremely knowledgeable on all aspects of marine and natural conservation. I believe a good project depends on the company one surrounds themselves with.  Even if the work is boring and monotonous (which this was not), if one is working with people who care about what they are doing as well as the volunteers, any difficult and/or tedious task can be fun.  As I mentioned before, I really enjoyed the various projects and weekend activities I participated in, but what separated this organization from the rest was the people that I came to know.  Everyone from Charlie to the skippers (Mario, Nino, and Shaun) to Tilly were very open and welcomed me from my first day here.  I learned so much about the marine ecosystem from Ulrica, and I hope all the fin profiling I did reaches the standards that you expected of me (btw: that ice cream….so GOOD).  Mili is just a big ol' ray of sunshine and can brighten up a room with her presence.  She made any activity fun and enjoyable, which made for some very amazing days.  And then there is Chanel, who I truly believe is the female version of myself.  Every activity we did was an "adventure," and I tried to take in every word you said about natural/marine conservation.  It's rare to find someone with similar personal interests and a strong passion for the environment, and I hope there is a chance to work together on a project down the road. I really hope the friendships I made here in South Africa carry well beyond March 19th.  I can guarantee I will return in the near future and I will see y'all very soon!       
Marc (France)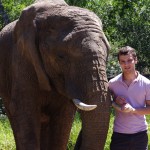 "Have you ever heard of the cliché of people coming for a few weeks to a place and eventually staying because they fell in love with it? Well, that could be me. I've staid in the ORCA house for one month, which seemed to be an eternity when I first got here. Actually, it was far to short. What was it that made time go so quickly? Surely is Plett a beautiful place. Since I was doing an internship, I volunteered only once a week. But there's no doubt that it's a privileged way to discover the nature around the city. Not to mention the extra activities: I particularly enjoyed the horse tour in the Game Reserve and skydiving, a thrilling experience to see Plett from above. However if I would have loved to stay longer it's not for the scenery, but for the people I met. For, as one once said, it's the people who make the house.  And I love this house, believe me. More than pictures or tourist souvenirs, I'll bring back in France umpteen memories : the movie evenings that gathered us all, the laughs, the capricious van, the boat trips, the hard work, the happiness shared with  people coming from all over the world.  I have but one wish : see you all again! Everybody, I thank you for making this month unforgettable. "
Jo Knight (Malaysia)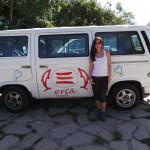 "Visiting the African continent for the first time, I was both excited and apprehensive. Africa is exotic, colourful, wild and scary – all at the same time. But what an introduction to this mysterious place!! Plettenberg Bay is the best starting point ever. This charming little seaside town with its abundance of forests, scenic hiking trails, wild waves, beautiful sandy beaches, game reserves, animal sanctuaries and adrenalin-inducing activities leaves you breathless. And what better way to take in all this than through the ORCA Foundation Volunteering Programme. My compliments first to the ORCA crew for their dedication and the knowledge that they share during the hikes, boat trips, tree-planting and river health assessment. Their passion is infectious! I have thoroughly enjoyed all these activities and have learned much from the Marine Guiding Course & the First Aid for Stranded Marine Animal Course. Not forgetting the lovely kids at Siyakula Pre-School – spending time with them was a joy. The cherry on top of the cake was chilling out with fellow volunteers at the ORCA House – movie nights, swimming at the beach, spending weekends together. Although I've only spent 2 weeks here, it already feels like home"
Michele Jenne (Switzerland)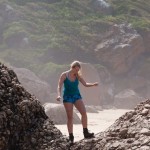 "I am totally fall in love to the country and the people from south unique! and by the valuable and meaningful work with orca foundation I was able to learn a lot about animals and nature conservation. The work was very varied and was done extremely fun. especially the teaching in the preeschool in the townships was fantastic! the children are sooo lovely! also the orca team is great!! I would prefer to immediately get into the next plane and fly back to south africa. I miss south africa and orca foundation. Thanks for everything!!!"

Marina (25, Germany)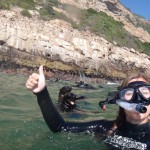 As working for ORCA was my first time to work in conservation, I could take away many new insights – on marine mammals, birds and fish as well as on the tiniest animals living in the waters around us. It was amazing but at the same time frightening for me to see (e.g. climat change), how everythingon our planet is somehow interconnected. In the program, besides going on the boat (which we did 1-3 times per week) I mainly enjoyed the hikes we did in the beautiful landscapes around Plett. In particular I will never forget hiking on the Robberg peninsula with the great views on the oceans and our dune run. My personal highlight of the program was when we were on the boat, passing hundreds of sea lions who were feeding and with them were swimming two Bryde's whales. And not to forget the first dolphin sight, after three weeks of waiting for that moment to come 🙂 rine marine
Ulrica, thank you for taking us to Pre-School every Thursday and preparing the lectures, we spend some precious hours with all the smiles around us! I will never forget the day we could play Santa Claus and brought them new winter clothes.
Mily, thanks for your positive attitude and encouraging words, for taking us for the best breakfast in town and for the super delicious braai's!
Chanel, thanks for simply everything – the hikes, organizing our week-end activities, telling us everything about the animals, plants and landscapes around us, the marine stranding course and being our friend!
Despite all the activities we did, it felt like vacation, and I will return home with lots of great memories and full of energy!