Conservation- Beach Clean-Ups
We regularly hike along Plettenberg Bay's beaches to remove marine debris. Unfortunately we live in a world where people still expose of their rubbish from vessels, in rivers or on beaches. This often causes deadly entanglement in marine animals. Tiny plastic particles (micro-plastics) are also known to end up in the ocean food-chain. This project not only keeps our beaches clean and healthy, but also sets a good example for the community. We also use the opportunity to record our findings, which gives us indications of where the garbage is coming from and where it appears most frequently.
Conservation- River Health Evaluation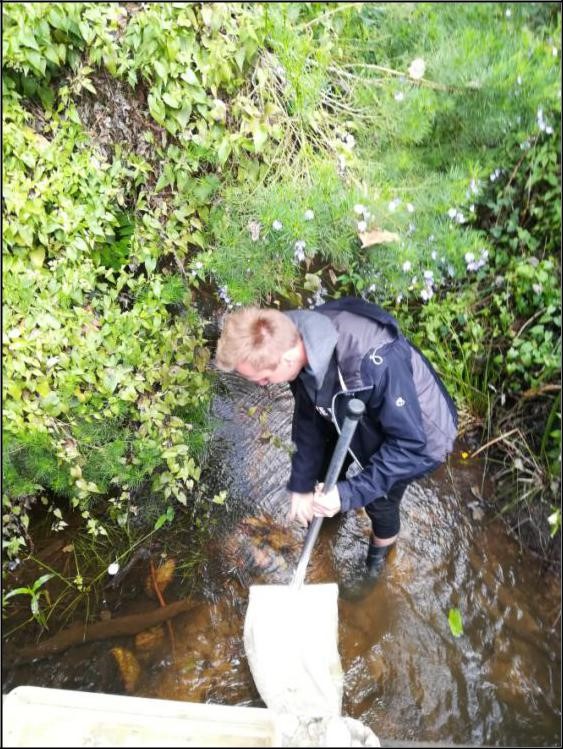 As part of a citizen science project we perform mini-SASS river health assessments at various sites along the Bitou River. In order to complete an evaluation the river needs to be sampled for micro-invertebrates. These species are then identified and scored on a matrix according to their sensitivity to disturbance. Results will allow management authorities to identify early warning signs of decreasing river health due to various potential sources of pollution. The results which are obtained from the evaluation are fed into the online MiniSASS database, where the history of the river's health can be accessed by the public.
SANCCOB Seabird Rehabilitation Centre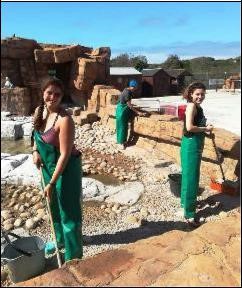 Once a month we visit the centre to assist with general maintenance of the facility and the rehabilitation of various seabirds, such as the endangered African penguin. Due to the fact that the centre is in Port Elizabeth, this requires an early start to the day, often leaving the ORCA house at 05h30 in the morning. Therefore please be prepared for a long day if you are lucky enough to partake in this activity during your stay with us. The activity is often combined with a seal or dolphin necropsy at the Port Elizabeth Museum, which is hosted by the museums marine mammal curator in return for samples that we routinely collect from marine mammal strandings in Plettenberg Bay.
Conservation- Alien plant eradication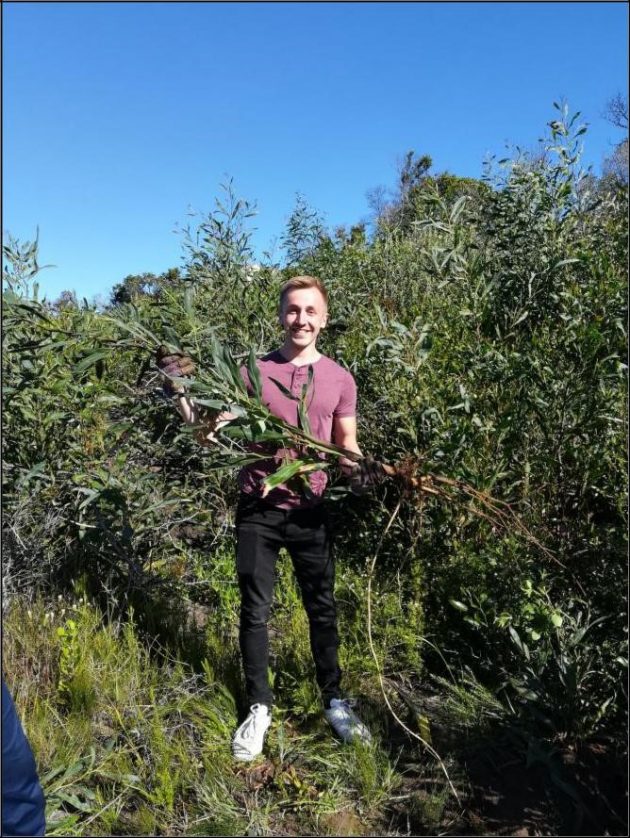 One of the ORCA Foundation's goals is to remove as many alien plant species as possible from the Plettenberg Bay area. These species are not compatible with our forests and are known to use a lot more water resources than our indigenous plants. South Africa is short of rainfall and this inevitably leads to drying out of rivers and a decline in local biodiversity. In conjunction with other organizations we often head out into the surrounding areas to help remove problem species – sometimes removing as many as 300 trees in one day. We are currently removing the alien species Acacia saligna (Port Jackson) which is a native of Australia and was introduced into South Africa for dune stabilization. This can be a tiring and physically demanding task especially when done in the heat. Please be prepared for this by wearing a hat and sunblock. Also note that this activity will not be done for longer than two hours a day

Conservation- Tree Planting
Planting a tree is one of the easiest ways to help the environment and offset your carbon emissions. We assist the municipality to plant indigenous trees in the community and surrounding areas, and in so doing encourage others to do the same. We are currently germinating our own Yellowwood seeds. The Yellowwood is the national tree of South Africa and thus we would like to plant as many as possible. Therefore once the seeds are ready to be planted we will plant them at our alien clearing site as well as other sites agreed upon with the local municipality.
Bird Ringing with Natures Valley Trust
Natures Valley Trust sometimes invites us to assist them at one of their bird ringing sites where they capture birds in order to ring them with a uniquely numbered metal band and to record any recaptures of previously ringed birds. This work is done as part of a long-term study assessing aspects such as survival, residency and body condition of the birds in this area. Volunteers get the opportunity to observe the birds up close and are able to learn and identify the different species which we find here in South Africa, particularly the 'Fynbos' species.