Our first research blog for 2017!!!
The ORCA Foundation team has hit the ground running this year, busy both outdoors and in! Despite the volunteer program being closed for a number of weeks, ORCA staff maintained the elasmobranch egg case project. Surveys were continued, and egg cases were collected. Now with the volunteer program back up and running, and the house almost full, we are working hard to process the egg cases collected over the past weeks. We are quickly approaching a full year of running this project, which is a huge accomplishment, and could never have been done without the help of all the incredible people who volunteered their time and efforts!
2017 ringing started with a ringing session at Brackenburn Private Nature Reserve with Brackenburn CREW where 20 birds were caught, including 2 new species for the site's ringing list: Swee Waxbill, and Forest Canary! Although we do not often get very many birds, we definitely get the variety of species which makes this an awesome ringing site. Of the 20 birds caught, 3 were in fact recaptures from the prior session on the 8th of January. The Swee Waxbills were definitely a favourite for the month!
Minke has redesigned the data sheets used to record sightings on the boat, allowing for additional information to be recorded on the boat trips with Ocean Blue Adventures. The ever important fin profile photos are also being collected and Minke is working on an instructional video for how to process these before they can be added to the catalog.
We also aim to continue with our other citizen science projects. Minke has made an instructional video for uploads to iSpot, which has been helpful with identifying all manner of critters we have found on the beach and rockpools. Last year the ORCA team contributed the fourth most many miniSASS observations, and we will endeavor to keep regularly monitoring our sites this year!
Happy New Year everyone! We hope you have had a fantastic start to an exciting and prosperous 2017!
Written by Minke Witteveen, ORCA Foundation Researcher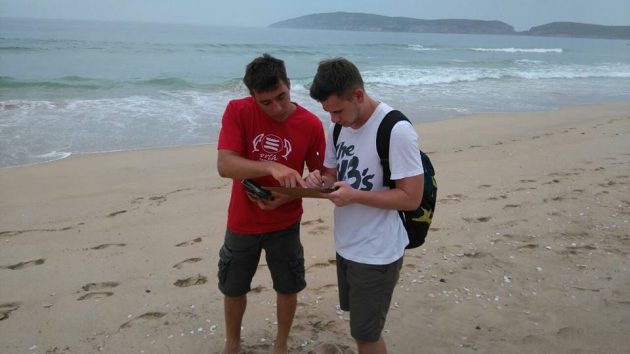 Volunteers collecting another egg case for the project.
What a gorgeous Swee Waxbill weighing in at 7.9g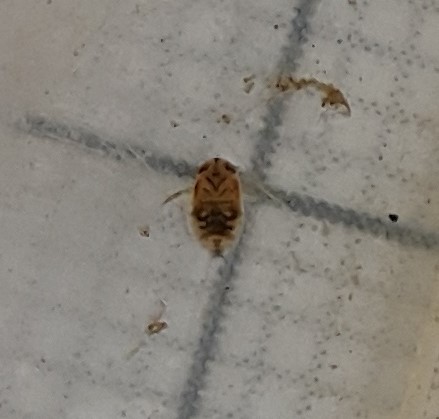 Taking a close look into the nunus living in rivers