Our latest testimonies from our past volunteers!!!
Simone Stadlbacher
Austria (Aged 39 ) October 2016
"I spent a month in South Africa with the Orca Foundation and Ocean Blue Adventures. It was an amazing experience and I met so many great people. Thank you to the whole team for making me feel so welcome and teaching me so much. I will definitely be back! :)"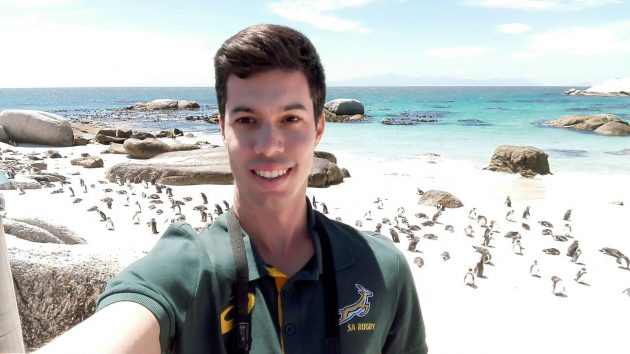 Adria Pacheco Fuentes
November 2016
It has been a great pleasure having shared with you this week. I can say it has been an unforgettable experience and even if it has been only one week it has served me to change my mind on important aspects of life.
It has been my first experience as volunteer and now I am sure I will repeat the experience if have the chance.
Let me give you a quick feedback on the main points:
1. Organization: very well organized, useful information available and quick email answer in case of doubt.
2. Accommodation: good house in a good neighbourhood, I felt as I was home and I have not missed a thing.
3. Expectations vs reality: some changes should be done in the project description, More emphasis should be put on the egg-cases project and it would be perfect to advise that the penguin and turtle rehab is quite rare, looking at the cover of the information paper you can have the idea that the main areas covered will be penguin & turtles rehab.together with school visits.
4. Overall: I am very happy with that experience and it has been great to have some free time during the afternoon to discover Plett, walk by the beach or surfing.
5. Things I have really enjoyed: there are some things that made the difference, the visit to both schools and Mark and Poly`s workshop are among them.
Thanks for everything, 
Let me know any extra feedback you need,
Adri"
Kelsey Hamblem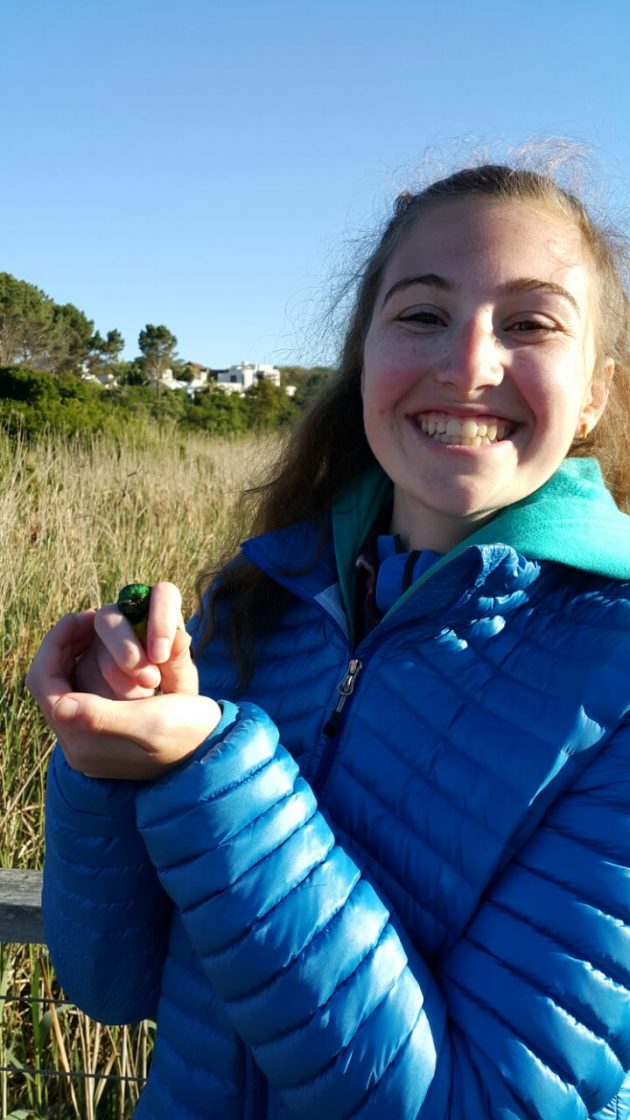 USA (Age 18)
October 2016
Jared,
I have been meaning to send you a thank you note since Kelsey returned. Your program was everything I had hoped fit would be for my daughter.  
At 18 she was young and had never traveled  on her own. But Orca Foundation provided Kelsey with all the support she needed while at the same time providing a space for her to gain confidence, independence and new skills.  
She was interested in majoring in marine biology and your program helped her see what a career in that field could look like.  She had a great time and really enjoyed the breadth of activities – although the whales were of course her favorite!  She also valued her weekends were you all helped them plan tours.  
I can't believe she went shark cage diving!  I would highly recommend this program to anyone.
In particular though I want to thank you for the time you spend answering my questions and helping to make Kelsey and I feel secure with all the arrangements. 
Best,
Jessica"
Claire Ggaudart-wifling (United Kingdom)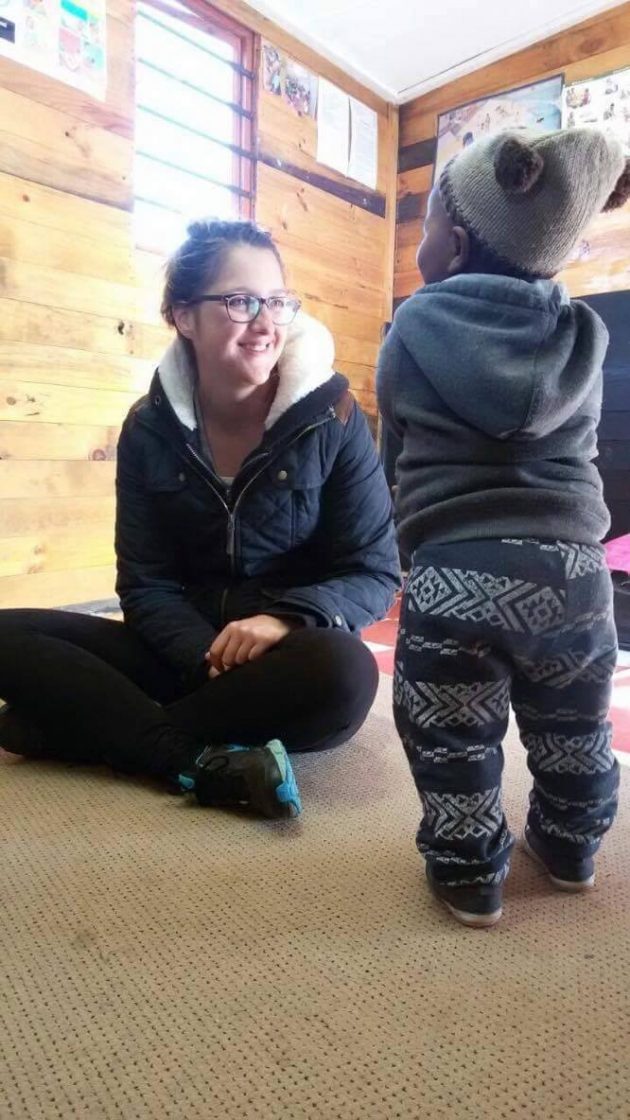 February 2016 – August 2016
"Firstly, I would like to say the biggest thank you to everyone involved with the ORCA Foundation and Ocean Blue Adventures for making the past six months some of the best of my life!
I've had the most amazing time here, and am so gutted to have left behind some of the most brilliant people I've ever met.
I originally came to the ORCA foundation to gain more knowledge and experience of marine conservation in particular, however, during the past half year I have learnt so much more through the huge variety of activities offered.
From bird ringing to helping at the local rehab centre, from visiting the township crèche to spending time on boats seeing all the beautiful marine wildlife Plettenberg Bay has to offer, there was never a dull moment during the programme.
No week was the same, and I have left South Africa with a desire to learn even more about conservation.I have completely fallen in love with Plettenberg Bay, and I know that I will be back soon – I'm really looking forward to taking part in the ORCA volunteer programme once again and coming back to one of the most amazing places I've ever visited."