June research blog
Winter is well underway and the ORCA team is feeling the chill – even our beach surveys for elasmobranch egg cases are now accompanied by a jersey each! With the project 5 months in we have collected 2176 egg cases of 6 different species, with Puffadder Shysharks by far the most common and St Josephs Shark the least commonly collected egg case. These winter months are going to be an interesting comparison to our summer start to the project – are we going to see differences in the number and species composition of egg cases we will be collecting? Soon we will be answering this and other questions!
Winter's arrival has definitely affected our bird ringing sessions! We get to wake up that little bit later (every minute of sleep counts!) and a flask of tea and coffee is almost as important as the bird ringing equipment! The birds are also moving later in the morning and we can keep the nets up longer into the day. As usual our ringing session at the boardwalk yield numbers but not any unusual species, while ringing at Brackenburn Private Nature Reserve with the Brackenburn CREW (www.brackenburncrew.org.za) yields only a few birds but some different species! The highlight species for this month was definitely the Black-bellied Starling, what a beautiful bird!
We have found another site for our miniSASS evaluations – just off the N2 on a tributary of the Bitou River. Now we have a second site we have started alternating sites each week for a bimonthly snapshot of each river's health. It has been very interesting to see which groups are present at one site and absent in another, and how each group is represented by different (and sometimes the same) species at the two rivers. Some of the macroinvertebrates caught this month have really challenged our identification skills and the miniSASS (www.minisass.org) team has been exceptionally helpful confirming our finds!
This month sees the start of a new project being facilitated by the ORCA Foundation in collaboration with the Plett Hope Spot (www.sst.org.za/hope-spots/plett-hope-spot). Many may already know of the Great White Shark presence in Plettenberg Bay over the past weeks, and this project records all shark sightings in the bay. This will be a long term endeavor, mapping shark presence in relation to a number of factors. This shark spotting project relies heavily on the contribution of everyone in Plettenberg Bay, from residents to holiday makers, recording and reporting any shark sightings. If you would like to be involved in this project and have shark sightings to report, please send them to [email protected] or to +27 (0) 81 724 5366. Please include date, time, as accurate a location as you can give, the number of sharks and their estimated size, and if you have information such as water temperature and water depth please include it as well.
Winter's arrival has been joined by the arrival of whales in our bay too! Southern Right and Humpback Whales have been seen with relative frequency on the Ocean Blue Adventures boats the volunteers have joined. The ORCA team will be contributing photos to a new project looking at Humpback Whale flukes, and of course adding fin profile pictures to our own growing catalogue!
Stay warm over the next few weeks, and if you do see the ORCA team out on the beach, rivers, or boat do come over for a chat!
Written by Minke Witteveen, ORCA Foundation Researcher
A chilly morning surveying Nature's Valley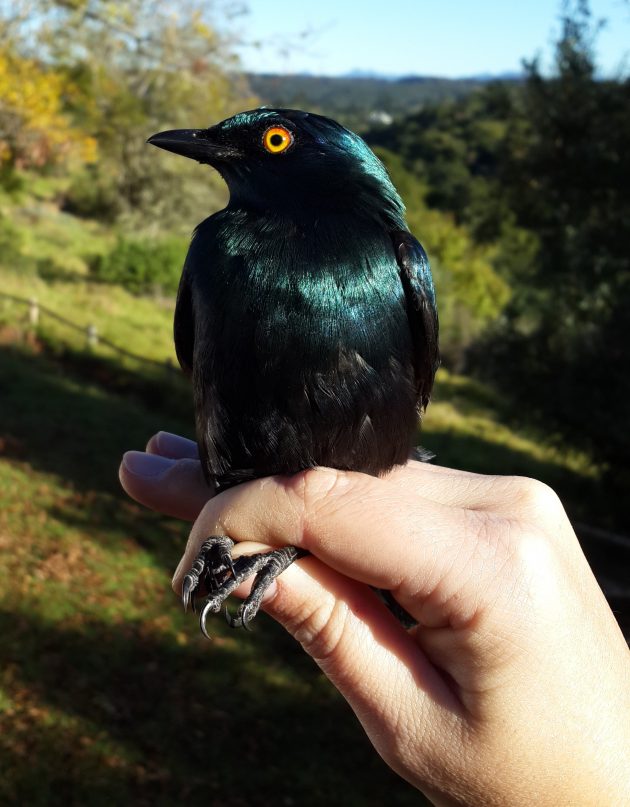 A beautiful Black-bellied Starling.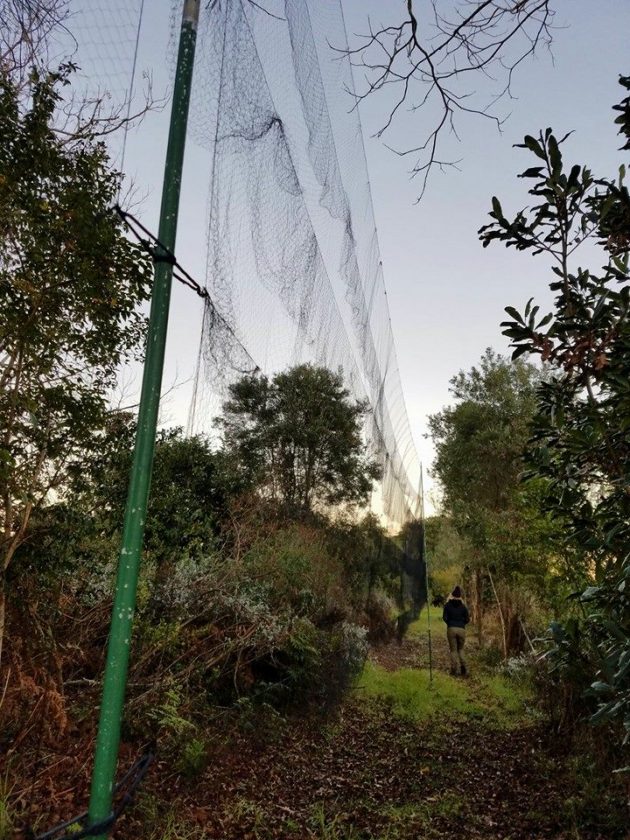 Checking the nets on a cold winter's morning.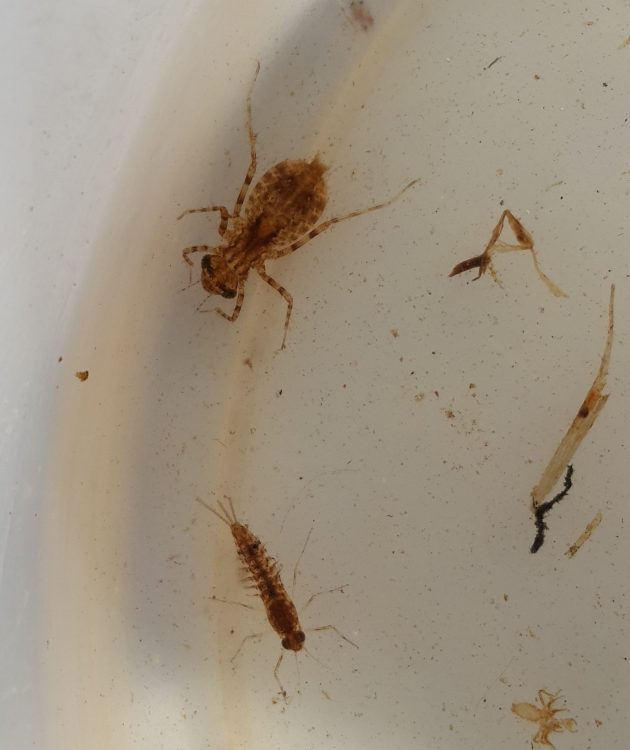 Two macroinvertebrate species found this month.