Once a week, volunteers visit the little ones from the ages of 3 to 7 and give a lesson on the basics of marine conservation. All teaching is done in English (translated by the teachers); therefore the kids enjoy an educative day, all while learning a second language. It has been proven that getting the information to people at an early age will enhance their chances of making a concrete difference in the bettering of our environment. Click here to view a video of our work at the school.

We are presently sponsoring LunchBox Theatre, an educational theatrical company. The cast tours around the Garden Route to perform The Whale Show, a piece on whale conservation. The kids become quickly excited and engaged in the show due to the overwhelming passion and commitment to their message.
Mission Statement
Instil positive change of attitudes and behaviour towards the environment, society and self through interactive educational and developmental theatre experiences
Values
Creativity, Harmony, Diversity, Equality, Progress, Support
Objectives:
Raise awareness, interest and develop knowledge of environmental and social issues through interactive theatrical experiences
Promote the use of drama as a highly effective educational and developmental tool
Identify, nurture and promote talent and provide emerging artists with opportunities to grow both personally and professionally
Increase support and appreciation for the performing arts and in particular, Lunchbox Theatre, as a valuable community asset
Continue to develop Lunchbox Theatre into a well renowned professional developmental theatre organisation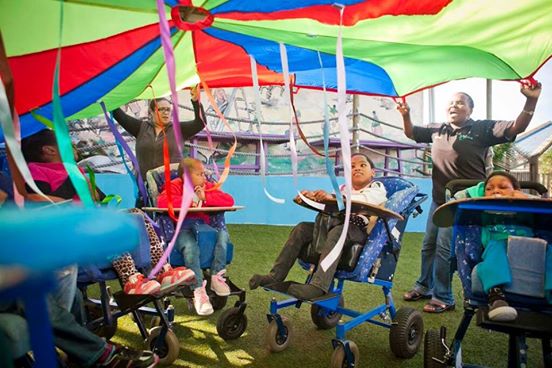 Experiences can include which must be pre-arranged:
•  Time spent assisting the carers in the daily activities of the children in either class – more severely disabled children and/or children with moderate cognitive and physical disabilities
•  Time spent in a local crèche with support staff facilitating the learning of toddlers/younger children in mainstream education
•  Time spent in a local crèche predominantly looking after special needs children
•  Participating in an Early Intervention Programme for age 0-3 children
•  Shadowing and assisting Occupational Therapists and Physiotherapists who work at the centre
The volunteers are more than welcome to help out at the school when ever they want to assist but must please be pre-arranged with the foundation manager, Jared Harding.