October research blog.
Well somehow October has passed us by and we are left with 3 weeks of the volunteer program. It has once again been a bit of a scramble to stay on top of the elasmobranch egg case project, which is currently sitting at 3918 egg cases. We have definitely seen an increase in the number of St Joseph Shark egg cases we have been finding, especially at The Wreck beach.
October saw us ringing at a new site in Plettenberg Bay, Schoongezicht Country Estate. It is always great to try out new sites, and catch new species! At Schoongezicht our efforts were rewarded with a most spectacular Knysna Turaco, as well as Brimstone Canaries (previously known as the Bully Canary), and a Karoo Prinia were the new species for the year. Many thanks to Ancia Bartlett for inviting us! Brackenburn Private Nature Reserve really put out for us once again, with Black-headed Orioles, a Paradise Flycatcher, a Blue-mantled Crested-flycatcher, and a Black Saw-wing among others! The team ended the month with 48 birds ringed of 26 species, and with all these amazing birds caught how can one choose a favourite?!
The ORCA team recently participated in an online survey regarding sharks. Sharks are a contentious topic, often bringing first to mind a fearsome, sharp-toothed predator before any other thought. However, sharks come in many different shapes and forms, and are a highly diverse, excellently adapted, and wide-ranging group. Unfortunately, they are also under threat from humans, and human activities. Successful management strategies need to incorporate not only commercial value, but also people's perceptions. The University of Padova in Italy, in collaboration with research groups from different countries, is running an international survey looking at people's perceptions of sharks. If you are also interested in contributing your voice, you can complete the survey here (http://www.tshark.org/questionnaire) which really doesn't take long. Closer to home, please also remember to report all Great White Shark sightings in Plettenberg Bay to us!
We have seen a fair number of washed up critters recently, please keep your eyes open, and contact the relevant authorities for assistance with a stranded animal.
Written by Minke Witteveen, ORCA Foundation Researcher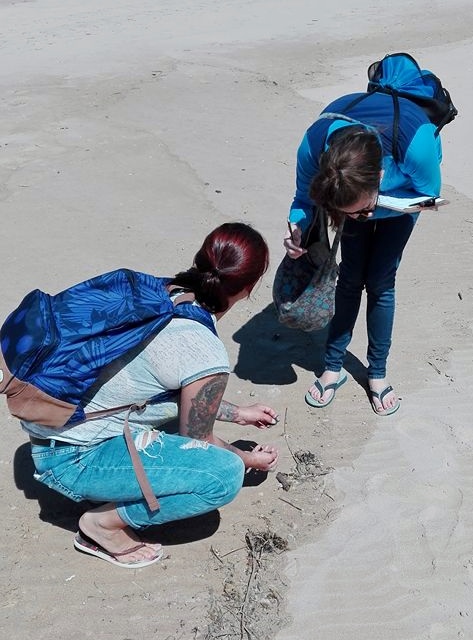 Collecting egg cases on Nature's Valley beach.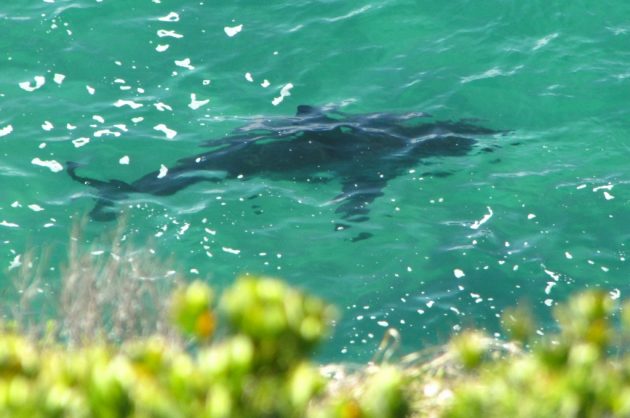 Please remember to send in your Great White Shark sightings!
Paradise Flycatcher